These Are Quick Tips for Your Phuket Holiday
Phuket is called the "Pearl of the Andaman" for good reason. This incredibly beautiful island is the largest and most popular of those near the Thai mainland.
Yet it can also be incredibly private, which makes this island the perfect destination for meeting and getting to know that special someone! This travel guide can help you plan your first trip!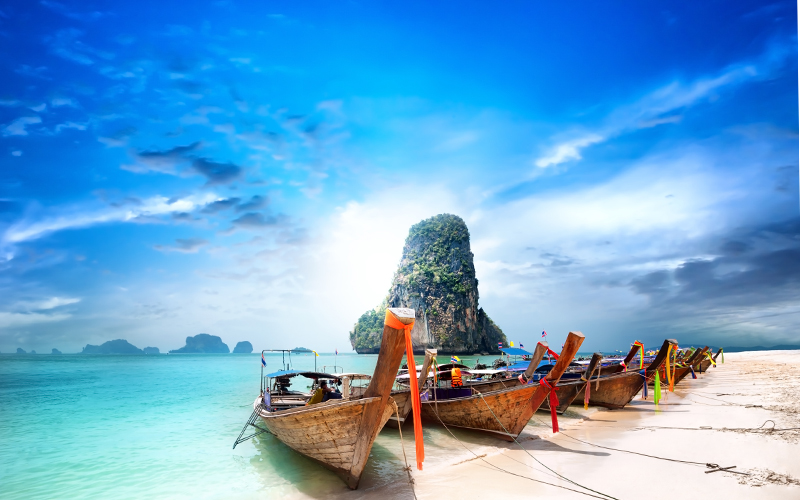 Travel Guide
The first decision you will need to make is when to visit. The timing of your trip should reflect your personal travel plans and preferences.
Some months will be near-guaranteed perfect weather but may draw huge crowds that want to enjoy it. Other months can offer lower prices on practically every amenity, but you may need to endure a shower or few to get these discounts.
The remainder of this tour guide will give you the highlights on when, where, what and how.
Island Map
The island itself is part beach, part mountains, part rainforest and part city. With an area of just 222 miles with an easy-to-navigate map, there is plenty of nature for each visitor to enjoy all to themselves!
Phuket City is the capital of the island. Patong, however, is where most of the resort-type activities, including much of the island's rich nightlife, is located. The two cities are located less than one-half hour from one another, and the entire island is easy to navigate by taxi, bicycle, tuk-tuk or songtaew (basically a re-purposed pick-up truck).
The international airport is located at the northern-most tip of the island. Because of the popularity of this destination, the probability of finding a direct airport flight from major cities around the world is quite high. From there, you can hire a taxi or take a bus to almost anywhere you want to go.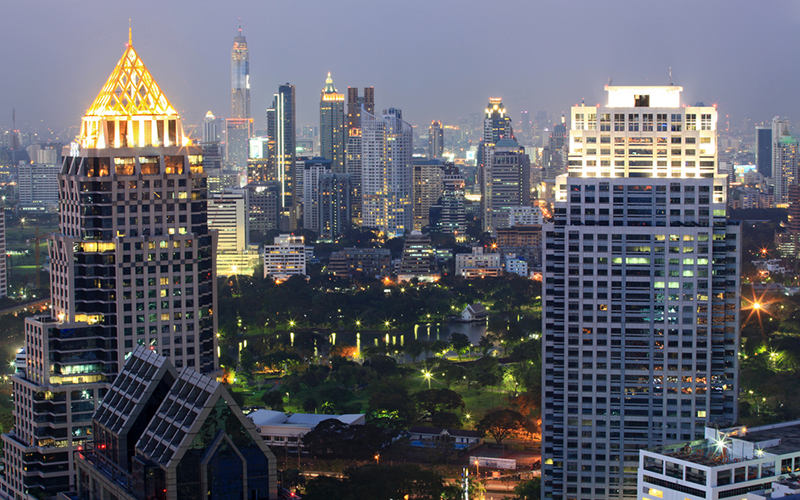 Top Five Hotels
The days of having to tote your own mosquito netting to visit Thailand's island network are long gone. Today, the hotels you will find are some of the poshest, most luxuriously lovely in the world.
Here are five hotels you should definitely consider during your stay!
1. Amatara at Regent. Located on the southeast side of the island, this stunning hotel offers a spacious infinity pool, sea views, private villas and pools, incredible perks and over-the-top customer service.
2. Kamala Beach Hotel. This Hobbit-like hideaway features thatch-roof huts that may look rustic from a distance, but quickly show their luxurious roots when you approach. If privacy and natural wonder is what you are seeking, this is the place to find it.
3. Six Senses Yao Noi. Romance is the word at this bayside resort, which features private villas, locally-sourced gourmet cuisine and tropical luxury complete with personal butlers, you won't want for anything here.
4. The Naka Island Hotel. Pristine deserted beach hideaways and equally private villas with stunning views will take you completely away from the day-to-day hustle of modern life and into a lush, hushed paradise retreat.
5. Amanpuri Hotel. This flagship hotel displays all of the posh luxury and beauty the international Aman hotel brand is known for.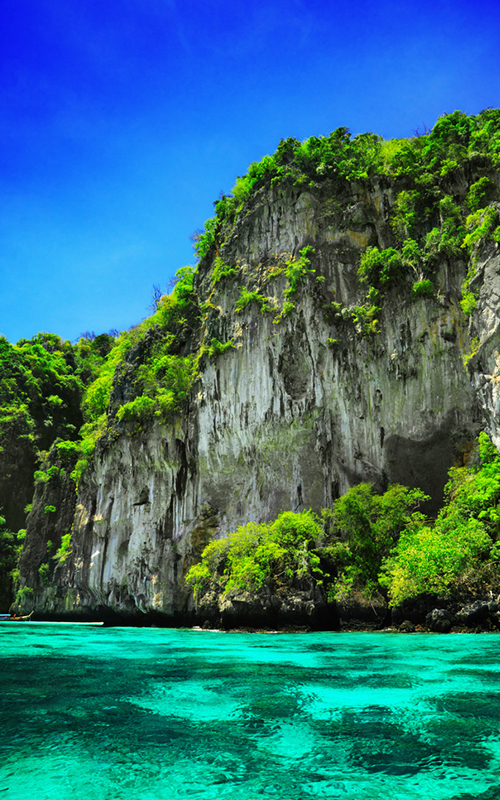 Weather by Month
The island's climate is generally pleasant year-round. The one thing to watch out for is the rainy season, when storms become more frequent. However, most storms will hit at sundown or later, meaning you can enjoy the beaches and nature all day long in the sun.
Here is a month-by-month weather guide:
– January. Peak season continues.
– February. Peak season continues.
– March. Peak season continues.
– April. Rainy season begins: expect rain in the early evening.
– May. Rainy season continues.
– June. Rainy season continues.
– July. Rainy season escalates: storms are more frequent.
– August. Rainy season escalates..
– September. Rainy season escalates.
– October. Rainy season escalates.
– November. Peak season begins: sunny with an average temperature of 30C (86F).
– December. Peak season continues.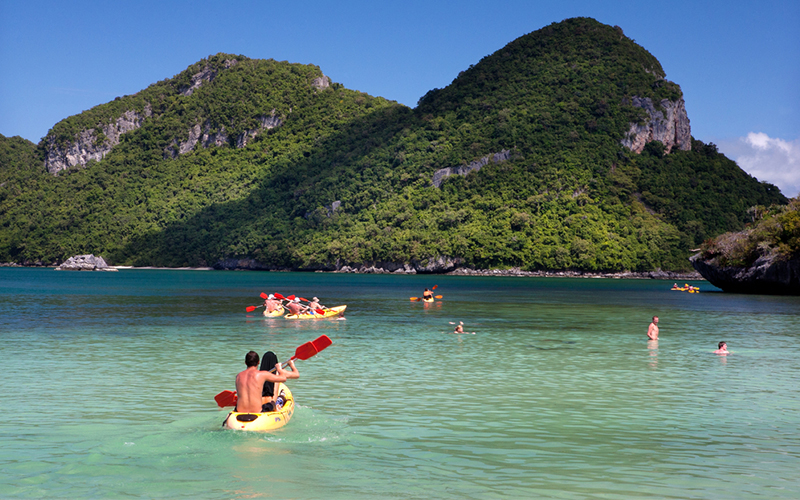 Best Beaches
Here is a short list of some perennial favorite beach destinations:
– Patong beach. This beach is like "tourist central" during peak season, but is still quite family-friendly during the days. For nightlife, this is the party place to be.
– Kata beach. Kata is famously lined with palm trees, which makes it one of the most picturesque of the white sand beaches.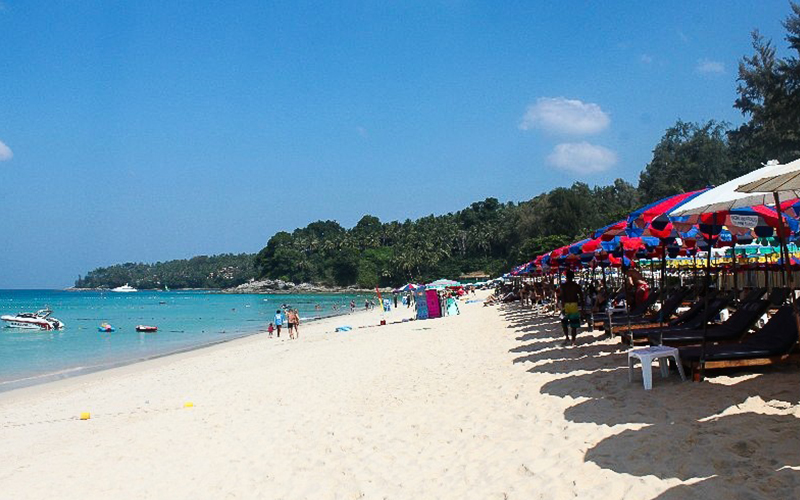 – Surin beach. Surin is a great place for snorkeling and scuba diving, and it is easy enough to rent affordable diving gear if you don't want to bring your own.
– Karon beach. This is the third longest stretch of beach on the island and offers a hearty selection of shopping and dining in addition to the beach itself.
Activities & Adventures
Here are five must-do activities and adventures:
– Khao Sok National Park. The rumor is that this is one of the planet's oldest rainforests. It is also rich in rare scenery and wildlife.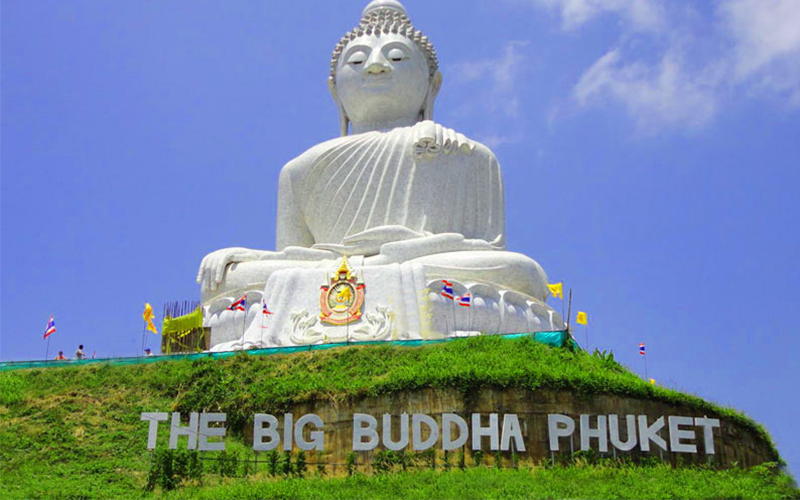 – The Big Buddha. This statue is world-renowned and a must-visit for your first trip.
– Wat Chalong. The largest temple in Thailand is incredibly colorful and vibrant, dotted with numerous statues and mythological artwork.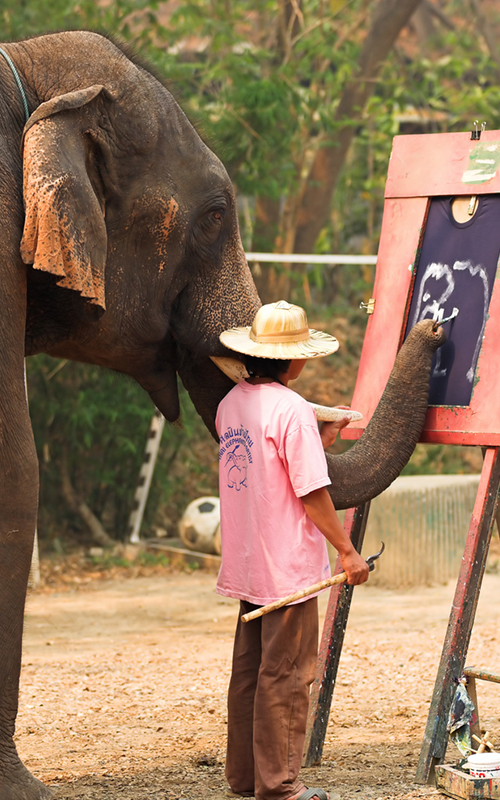 – Khao Phra Thaeo Wildlife Park. Here is where gibbons, rare primates, are being rehabilitated and released into the wild. It is an amazing project.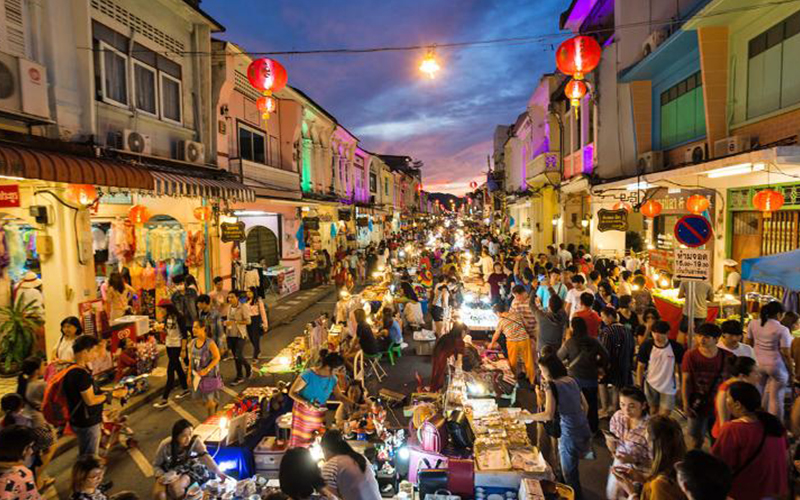 – Phuket Weekend Market. Want a true taste of local culture and cuisine – this market is your one-stop shopping destination!
More About Meet Me Now Bangkok
MeetMeNowBangkok is a matchmaking company that has built an internationally respected reputation for providing the highest quality dating services for Western guys seeking a long-term, committed relationship with a Thai woman.
To learn more and get started, visit us at MeetMeNowBangkok.com and ThaiLadyDateFinder.com. l l l