"Sick & Tired Of Trying To Find The Right Lady?"
Join Our Coffee Date Program Today
It's The Easy Way To Meet & Mingle With The Best Thai Singles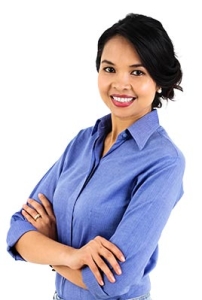 Hi I'm Nathamon from Meet Me Now Bangkok.
Here's how our Coffee Date program can help you find the one you're looking for faster…
How It Works
1. We start by promoting your profile to our exclusive list of qualified ladies.  It's private and your profile is never on-line.
2. Together with you, we'll screen those ladies who say they're interested in joining us for coffee.
3. You'll select the 8 special ladies you want to meet from the list.
4. We'll arrange a coffee date schedule to suit your timetable. It can be as busy or as spaced out as you like.
5. Together we'll meet each lady, one by one, in a very casual & friendly setting either at our central city office in Silom or nearby.
6. You'll find out fast which ladies you'd like to get to know better. No need to rush.  You'll have every ladies contact details, so it's easy to stay in touch.
7. For those couples getting on well, additional Dating Events are available.  We can be involved as little or as much as you like.
8. If there's no spark, it's easy to just say thank you. Because it's a friendly coffee date, there's no obligation or loss of face for anyone.
9. Because we choose well and screen carefully, your bound to find your perfect & compatible Thai lady faster.
Meet 8 Ladies for Coffee Dates is just USD $997.
Send Me Your Expression of Interest Form To Get Started Today
"I have to say that I've had a wonderful experience here at Me Me Now.Come down here treat yourself right meet a beautiful and wonderful Thai woman. You won't be sorry."
– Mr. Johnny, 48 years, Canada
"The matches you recommended are good, you don't feel as if your just after the money. It's not just working for me or for the lady but the team actually feels good if the results are good. You do feel that this is a genuine service."
– Mr. Steve, 56 years, England
"They treated me like a true VIP and listens to what I say and really get to know me as a person. I can't recommend them enough really without hesitations. You will be just as happy as I am."
– Mr. Brian, 57 years USA
"They take the time, they follow up, they go to dinner and have this exceptional experience. So, it's very warming and makes me feel really good. Definitely want to recommend to many gentleman looking for a very nice Thai lady."
– Mr. Bruce, 52 years, Canada
"They're very professional. More so, Meet Me Now Bangkok is the best dating site in Thailand for any Western man wants to look for a lovely girl. This is the site for you. Fantastic!"
– Mr. Louie, 54 years, UK
"Before I met her my life was very miserable. I'm so much happier, my life is so much brighter and nicer now. Thanks for all your help"
-Mr. Hero, 41 years, Japan
Coffee Dates are proudly hosted by Nathamon Madison & her team at Meet Me Now Bangkok
Coffee Dates are just a part of what's available through Meet Me Now Bangkok's Dating Events