Food feeds the body, but love feeds the soul. This might explain why many people seek it out. Yes, as beautiful as love is, people need to be aware that some people in Asia are looking to take advantage of you.
Here Are Few Tips How to Spot a Scammer and How They Work
It would be nice to meet the right person without any hiccups, but that is not always the case. Some have been victimized by scammers, which isregrettable because there are some good women out there.
The first thing you should be aware of is how these criminals operate, which should help you understand how to prevent the scam from affecting you.
1. Scammers usually create a fake profile online and establish contact with possible victims. It is likely that the person attempting to fraud you will take on the identity of a girl who has a trustworthy career. This could include a military post, aid worker, or a professional working abroad. These careers are chosen so that you believe their location and see them as honest people.
2. The person attempting to take advantage of you will likely develop strong emotional feelings for you in a short period of time. The person will also be quick to move the relationship to the next level by suggesting phone conversations, email communication, or instant messaging.
3. Scammers usually try to establish a believable connection with you, and they do so in different ways. For example, some may share personal information and use language that feels loving or tender. These tactics are used to make the victim feel close to the scammer, which is the point.
4. Some criminals go so far as to send gifts through the mail among other caring acts.
Scammers might even say they are going to book a flight to visit you, but these plans will fall apart every time.
It is sad to know that there are criminals out there who are willing to take advantage of people, their emotions, and money. Westerners look to Meet Me Now Bangkok because they want to find love, but criminals can sour the entire experience.

What are Scammers Looking for?
The simplest answer is that they are looking for a way to make money off of you, but there are several ways to accomplish this task. For example, the criminal might tell you that she is having a financial emergency. You might hear stories about visa fees, student costs, or even sick family members. Criminals seek to use your desire for love against you.
Some scammers even send valuable items such as laptops or phones and ask you to send them to a different location. This is sometimes done to establish trust without losing any valuables along the way, but it is also done to cover up some kind of illegal activity. If you are asked to do an action similar to what was described above, this is dangerous and should be considered a red flag.
The same thing goes for scammers who ask you to transfer money to them. This is usually money laundering and is illegal as well.
You should do your best to trust your gut in any situation, and just be vigilant. Never give out any personal financial information about yourself. Love does not cost money. You should not have to pay anything, at least, not until you are ready to put a ring on the finger of a person standing in front of you.
Another potential scam involves moving large amounts of money or gold from one place to another. The scammer might even offer to share some of the money with you. This is another illegal activity that no romantic partner should force on you.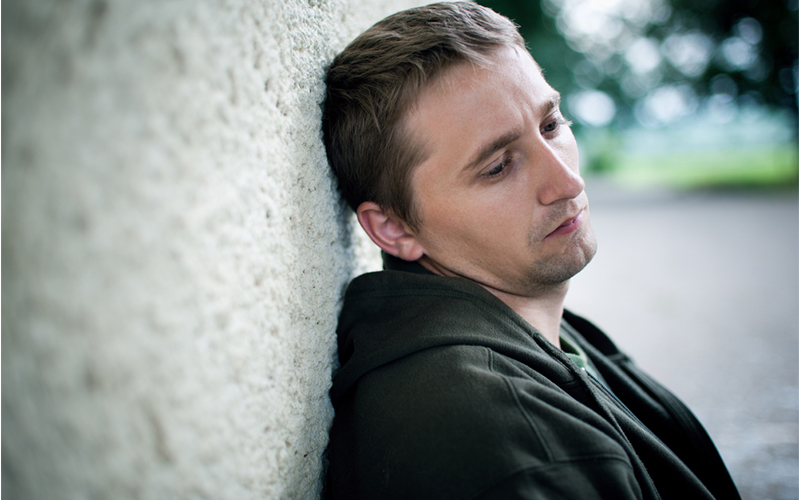 A Broken Heart
 It is easy to talk about the
types of scams
out there, but one that some do not discuss is the scam that is inflicted on the victim's heart. There is no need to sit there and act like the heart does not feel pain. A scammer knows how to pull on the right strings and create emotional connections since it is essential for their scams to succeed. Many victims feel betrayed and emotionally scarred after going through something like this. Feelings of betrayal and being emotionally scarred can affect a person's love life for years after the incident. You might have a hard time trusting others, which is the key in a committed relationship. Others may have trouble trusting anyone online, which is tragic because love can be found anywhere, including foreign countries. This means that future relationships can be put in jeopardy after being victimized in this way.
You need to understand that your heart needs to be protected from possible scammers just like your wallet. There is no shame in staying safe, distant, and waiting until you can confirm certain information. The problem with online dating is that everything can be easily falsified.
This does not mean that it is impossible for you to
find love in Asia
. Love can be anywhere, and the women in Asia deserve a shot just like any other woman around the world.
Perhaps, the smartest thing to do is to use a company that uses vetting systems to ensure that the people you end up connecting with are real people.
Nathamon Madison allows those who are interested in finding love in Asia to focus on finding it. Customers do not have to wonder if the person they are talking to will try to scam them. Of course, the best way to test this option out
is to simply experience it first hand, so do not hesitate to give the service a try today.
Our company, Meet Me Now Asia, will put you in touch with countless single and genuine Thai women who are looking for marriage and for a man who will join them in Thailand.  
We offer the option to meet pre-screened serious women who are looking for a real relationship, not to take your money. You can try our customized dating events where you can meet lovely, trustworthy Thai single.