Everything You Need to Know About the Thai Value: "Balance"
Thai people know that inequality is found in every level of society – whether it's a small rural village or a large complex city. Not everyone has the same status, the same power over others, or the same wealth. In other words, people are born "unequal," and nothing they can do can change that. Their level of power, status, or wealth is a lifelong "given." And inequality is "right" and "good." It's the way society achieves and maintains balance. As a matter of fact, Thais expect there to be inequality. They are comfortable with the certainty that not everyone is equal, or should be treated equally. In the Thai culture, the  "power gap" between the rich or privileged and the regular guy is huge – and everybody accepts that, along with their position in society. For example, Lia experiences her relationship with Phil's family as a hierarchy: she is subservient to her husband. And both of them are subservient to his older sister, who will always be more powerful because she is older.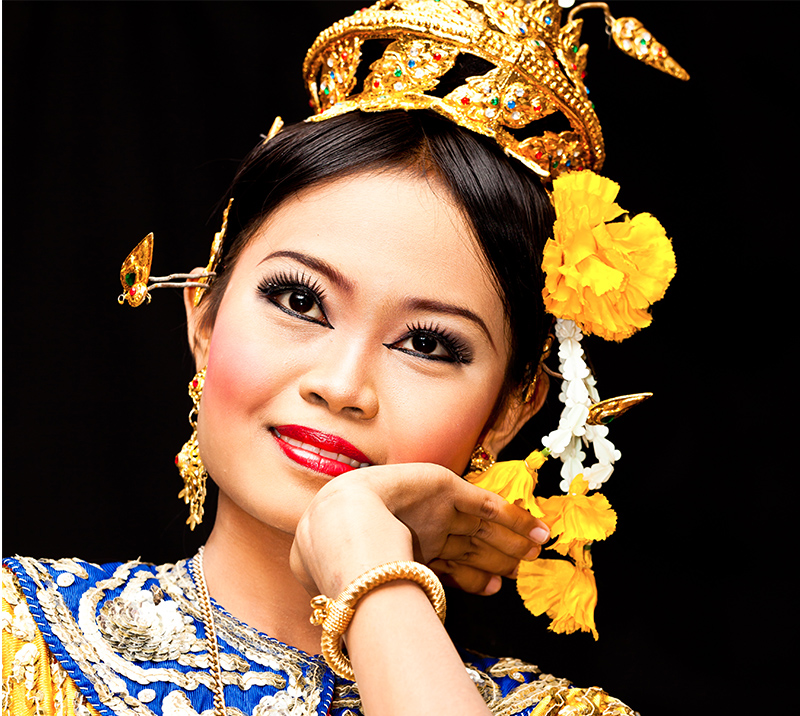 She is startled – even shocked – at how little respect and deference Phil gives his sister and embarrassed that Phil is so ignorant of the power dynamic that is clearly obvious to her! In her relationship with a Western man, a Thai woman will defer to him as "more powerful." That's just the way it is. As long as the man behaves reasonably and is kind in his exercise of authority, there is balance. But if he abuses his position of power, look out! See, in Thailand, if people begin to feel that things are "out of balance," the only way to change it is through "revolution." She expects not only to defer to you as more "powerful" than she is, but also that you defer to the people who are important in her culture – her boss, her elders, monks, or other people with higher status. She expects you will act according to your role – showing the "trappings of power" when it's appropriate, and expressing deference or subservience  when it's necessary. In her culture, she expects to be able to brag about your status, her status, and how important you are.
Our company,Meet Me Now Bangkok, will put you in touch with countless women who are looking for marriage and for a man who will join them in Thailand.  
Join us at www.ThaiLadyDateFinder.com. We offer the option to meet pre-screened serious women who are looking for a real relationship, not to take your money. Why do Thai women look for Western men? Visit our site to read more!