Western Guys Often Offer The Following Reasons For Their Attraction To Thai Women
1. A physical appearance that many Western men consider exotic and beautiful.
2. An easygoing, patient nature, encouraged within the Thai culture, possibly
3. Because of its Buddhist influence.3.A quiet femininity that is encouraged, rather than suppressed, by the Thai culture.  
4. A polite softness and aversion to conflict.
5. A respect – almost an obsession – for faithfulness to the family and related values.
6.. A strong drive to take care of the man she loves, and meet his needs. A desire for nothing more than to be loved and cared for with respect.
And those reasons just might explain the huge number of men who come to Thailand each year looking for the perfect "Miss Right." Thousands of Western men book a week in Phuket, or go club-hopping in Pattaya, or hang out in the tourist hotspots, all with the vain hope of meeting the tiny, feminine, soft creature that will fulfill their fantasies of the perfect wife.
Most of the time, their week in Thailand ends up as a series of meaningless hookups– not with "Miss Right," but with "Miss Right Now."If you're okay with that, more power to you. Some guys have no problem with a pay-to-play relationship, which no doubt contributes to Thailand's thriving sex tourism industry.But if you're looking for a serious, long-term commitment – even marriage – then there exist better opportunities to meet decent women than hanging out in bars and discos.
Some marriage-minded men troll the many online dating sites and chat rooms, hoping to hook up with the girl of their dreams online.They exchange photos, emails, and phone numbers, and may even spend several hours on the telephone getting to know their dream girl – until they invest thousands of dollars and fly to Thailand to meet her, only to discover the woman they meet is nothing like her online persona.
In other words, it's easy to get scammed. And if you're serious about meeting a decent Thai woman and settling down into a happy, lasting relationship, it's not a good idea to waste your time chatting online or traveling to Thailand on your own only to meet someone who may be more interested in your wallet than she is in you.
So how do those lucky Western guys find their ideal Thai wives or partners?
 *They're thoughtful and selective in their quest, and actively seek a respectable Thai woman. Smart Western guys who find lasting, loving, and healthy relationships realize they'll never find roses in a weed patch. They don't frequent the bars, the discos, or the nightclubs.
*They take the time to learn about Thai culture, traditions, and manners.
In Thailand, a well-brought-up woman never initiates contact with a man she's interested in. She'll wait for a trusted friend or family member to make the introduction.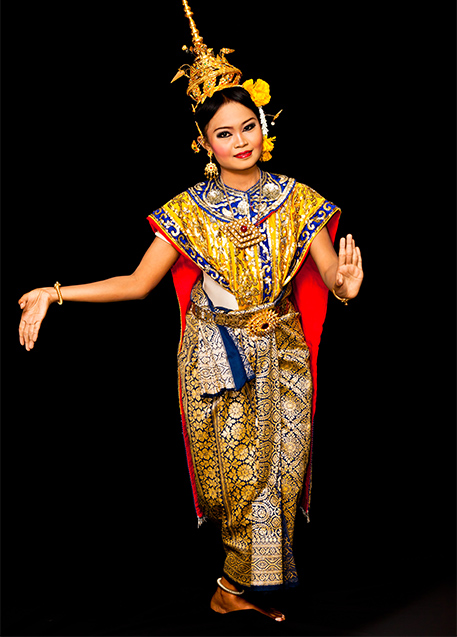 *They're willing to follow the more traditional Thai dating and courtship conventions.
Dating and courtship in Thailand follow a much slower, more "old fashioned" path. Expressing physical affection – in public or in private – is welcomed ONLY when the relationship has become serious, and is a seen as a sign of commitment.
*They recognize that marriage to a Thai woman is a "family" affair.
In Thailand, it's often said that you are not just marrying the woman – you're marrying her whole family. A respectable Thai woman is deeply committed to the well being of her parents, her siblings, and her extended family. If you are contemplating a serious relationship with a Thai woman, it's important to realize, and be respectful of, the need for the family to be involved in your courtship, your wedding plans, and even your budget.
*They realize that any successful relationship depends on mutual respect, open communication, and clear boundaries.
You've got to feel comfortable enough in your own skin to allow your Thai wife or girlfriend to be herself – and clearly communicate your wants, needs, and boundaries as well as encourage her to do the same. Taking a stand for, and encouraging open communication, thoughtful listening, and curiosity about your partner's upbringing, culture, and values can lead to a loving, long-lasting and fulfilling relationship – no matter who your partner is or where she's from.
There's no doubt about it – in Thailand you can find a wonderful, feminine woman who will make a loving and faithful partner. Many men just like you have. And there are just as many warm, educated, hard-working and decent Thai women who find you just as exotic, handsome, and intriguing as you find them.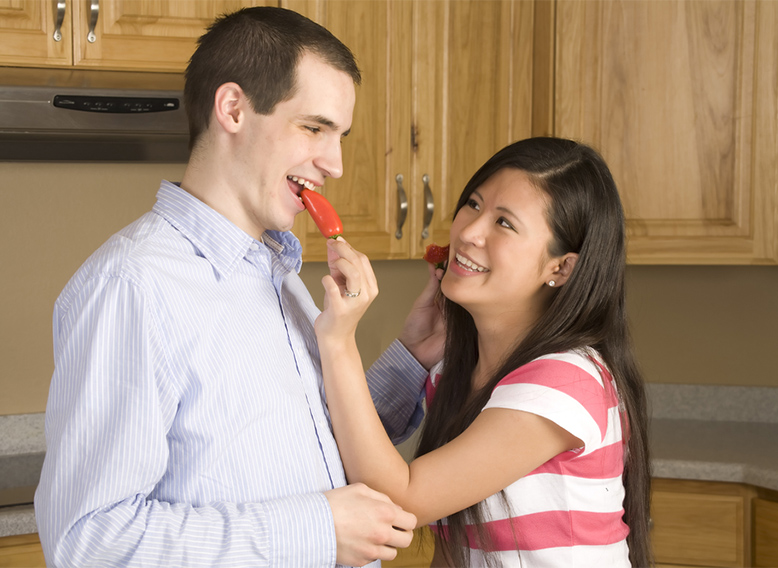 The question is: how do you meet and get to know them?
If you have friends or business associates in Thailand to help educate you about the culture, make the introductions, act as intermediaries or interpreters, and generally make sure that everything goes smoothly while you explore the Thai dating scene, you're more than halfway there.
After all, no decent Thai woman is going to make the first move!
But if you don't have those contacts, where do you start?
Our company, Meet Me Now Asia, will put you in touch with countless single and genuine Thai women who are looking for marriage and for a man who will join them in Thailand.  
We offer the option to meet pre-screened serious women who are looking for a real relationship, not to take your money. You can try our customized dating events where you can meet lovely, trustworthy Thai single.