Send Your
Expression Of Interest
Right Now
Case Study: See How Thai Lady Dating Tours Works
Download My Incredible Offer… FREE!!
"Give Me Just 10 Days & I'll Show You Ladies Who Match You & 
Want To Date You – Absolutely.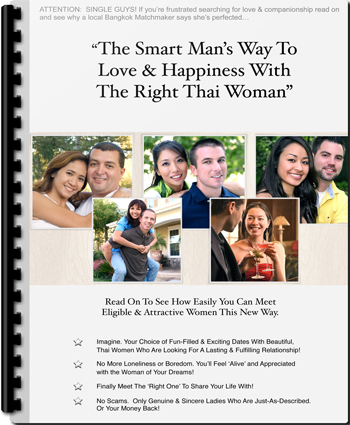 We are a matchmaking company that has built an internationally respected reputation for providing the highest quality dating services for Western guys seeking a long-term, committed relationship with a Thai woman as well as Visa Assistance.
We also host Dating Events where you can meet single, lovely and trustworthy Thai ladies who are looking for genuine relationship.
Interested to know what we do? Send us a message and we will be happy to chat.