Things to Understand Your Thai Lady's "Mysterious" Behavior
You may understand the cultural differences "intellectually," with your brain,  but until they actually arise in your relationship, you'll have difficulty experiencing the depth of the differences with your heart.
First, the "bad news:" A very high percentage of Thai/Farang marriages end in divorce. And there are hundreds of "horror stories" about Thai/ Farang relationships burning up the Internet. I'm convinced that at the root of many of these relationship disasters is a simple yet profound failure to understand, and deal with, the vast cultural differences between Thailand and the West.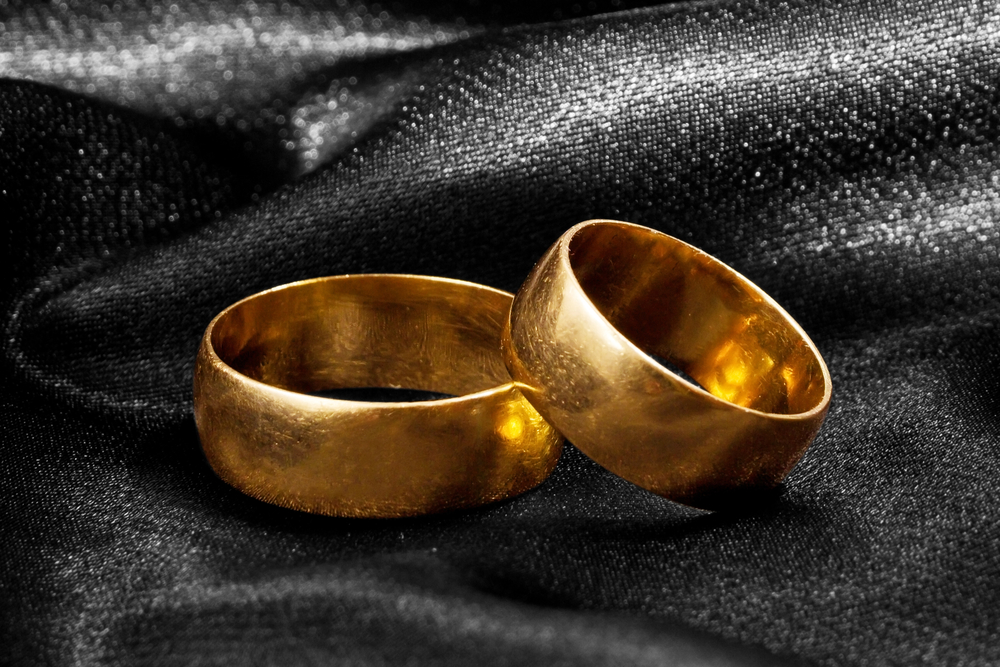 Now, the "good news:" As a Thai woman happily married to an Australian man, I'm here to tell you that these cultural differences can actually make for a relationship that can transform both of you – if you're willing to commit to exploring and respecting them. You and your Thai partner can use the differences to temper your relationship like fire tempers steel. And both of you will become the better for it.
All you need to do is open your heart, and get in touch with your "inner prince."
What a Thai lady expects from a man as shown you in previous articles, your Thai lady comes from a culture that is:
• More focused on the group than on the individual
• More focused on harmony than on conflict
• More subtle when it comes to communication
• Steeped in tradition, rather than focused on the modern
• More focused on "being" rather than "doing"
• More feminine than masculine
• More rigid in its views of "power"
A girl who is raised in such a culture has a more traditional view of love, marriage, and family. You might think of it as"old-fashioned," but she really is looking for a strong, gentle man to love, cherish, and care for her. She's looking for a good, old-fashioned "prince." She's looking for her prince to be: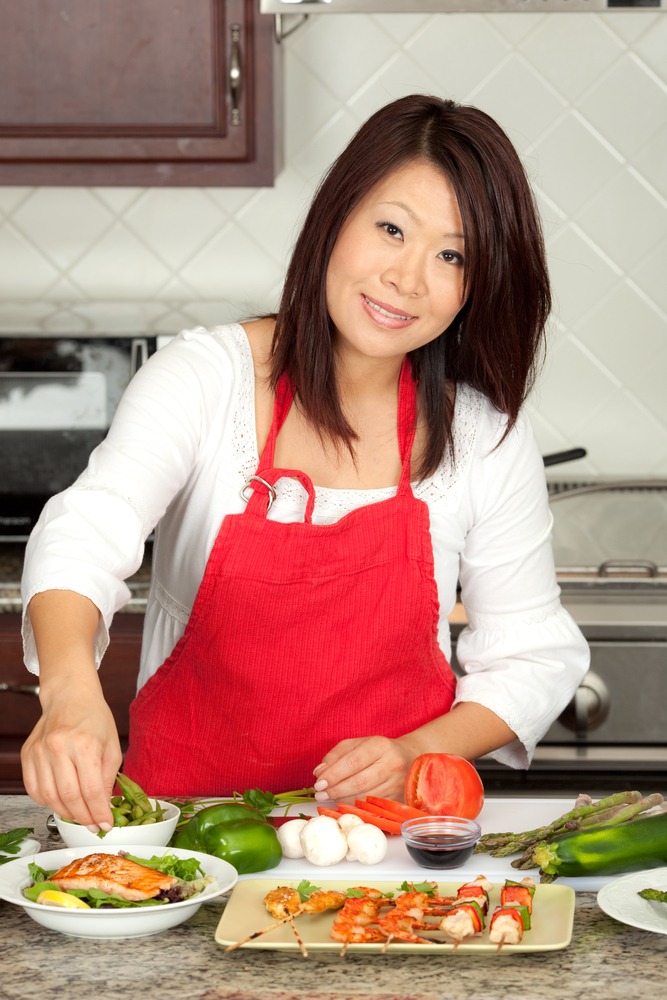 1. Patient. She needs you to take your time (especially during courtship), and let things unfold rather than push to move ahead too quickly. Courtship can be a long, slow, subtle process.
2. Kind. She expects to be treated kindly – without shouting, harsh words, or vulgarity.  Raising your voice or getting sarcastic when you're in the middle of a disagreement will quite literally push her away.
3. Respectful. Never do anything that disrespects her, her family, her friends, or her colleagues – especially in public! There is a strong emphasis in Thailand about allowing others to "save face" – or preserve their own dignity. It's important for you to remember "good manners," and educate yourself about what "good manners" means in Thailand.
Sure, you'll make mistakes. But if (and when) you do, take care to apologize and make amends.
4. Generous. The Thai concept of naam jai permeates the culture, and has permeated her upbringing. Offering to pick up the check for a family dinner, or bringing gifts to friends and relatives, or helping her family when they are in need will be expected of you.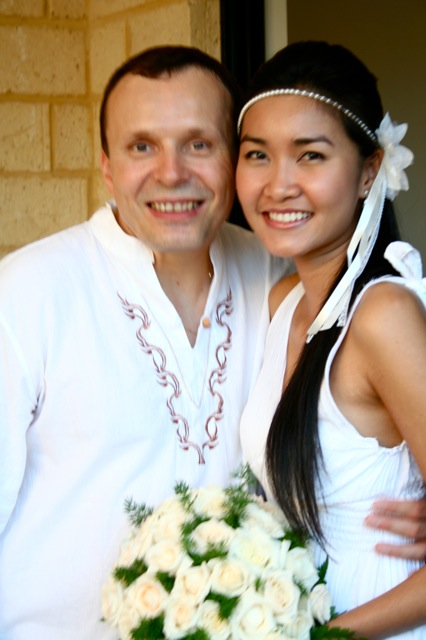 5. Faithful. The idea of dating more than one person at a time, or "playing the field," is completely foreign to your Thai lady. If you have awandering eye, or expect to be able to "cheat" on her, you're in for a very rude awakening.
6. A "Good Provider." Your Thai girlfriend will expect you to take care of her needs– providing food, shelter, and protection – in a very old-fashioned way. You will be the "head of the house" – and she will do whatever she can to support you in that role–unless you abuse it!
7. Light-Hearted. Thais love to laugh. Thailand is not called "the land of smiles" for nothing!
If you can remember to take yourself and the world lightly – to see the humor in everyday life – and to look for opportunities to smile – she will be a willing partner to share joy with. What drives your Thai lady's "mysterious behavior" – what you can expect from her Perhaps the best way to illustrate what's underneath your Thai lady's behavior is to examine the words of one of Thailand's most revered poets — Sunthorn Phu
Often referred to as the "Shakespeare of Thailand," he was a prolific romantic poet with a distinctly Buddhist flavor, who wrote during the reigns of the first 4 kings of the Chakri Dynasty in the late 18th-early 19th Century. Every Thai child grows up with his poems and stories,as they seem to capture the essence of Thai culture so brilliantly.The poem I want to share with you is called Supasit Sorn Ying, which translates as
 "How to be a Good Wife."
I think it captures perfectly the attitude your Thai lady will bring into your relationship– and explains the roots of some of her "mysterious behavior." This translation is by Denis Segaller, from his book More Thai Ways (currently out of print).
"If your husband loves you, don't be stubborn;honour him every day; do not be willful.
When it gets dark, you should not  stray away but light the lamp, go and see to the bedroom, make and clean the bed, sweep away dust.And every night when he retires to bed crouch at his feet and pay him homage. Never forget!
If he is stiff with aches and cramps, ease them with soothing massage. When you go to sleep, be decorous; don't let your hands and feet stray over him while you are asleep.
If you sleep thus your goodness will shine forth. Don't go on sleeping till sun is high; you should get up before your husband, and prepare water for him to wash his face.Then do the cooking and prepare the tray of dishes to give a beautiful effect, along with the spittoon, polished and shining.
Make sure no dust is in the drinking water. And if you know he has to go somewhere but find that he has not yet woken up, then gently get him up without delay to eat his food. Sit near him while he eats, in case anything lacks; don't give him cause to shout for it. Pay careful heed until he's finished eating. Then you yourself may eat. Don't eat before he does; it is not seemly, and he won't like it. …Always try to wait on him, serve him, as a friend would do. If you thus serve your husband without fail, then you will prosper and rise in others' esteem. A true-born lady always shows her nature; don't throw your good behavior to the winds.
It is not good to be half-man, half- woman, and no one will admire you for that. And if your husband should rise up in anger, you should abase yourself to quench his wrath. Do not allow yourself to raise your voice and answer back. If he is fire, you should be as water sprinkled on him. If both of you are aflame, the fire will spread – anger which then can never be suppressed. Your private conjugal feelings will escape, to become known to all the world outside. What neighbours didn't know, they now will know. So therefore, don't indulge in your own wrath. Be pleasing to your husband; he will love you dearly.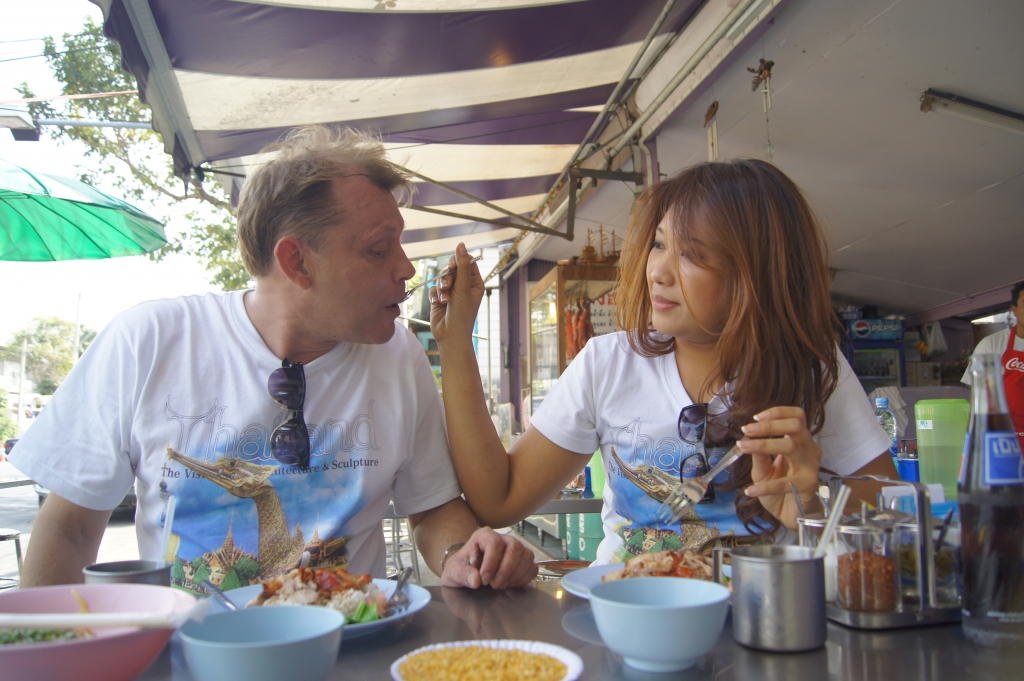 Never fail to do the household chores. And if he should fall ill, do not disturb him but smile, console, be pleasing as before; talk to him only when he's well again; tend to his needs and pander to his mood. Whatever he doesn't like, you shouldn't do. Guard your own counsel; don't show your feelings outside. All the bad things forbidden by your husband you should avoid; your manners should be thus. Do not be stubborn and neglectful; speak only with sweetness. But if you have a quarrel with your husband, don't spread tales of the quarrel behind his back.
Always suppress your own emotion and keep it to yourself; don't let the quarrel linger on; banish its shadow. Then you will be called one who usesher brains and knows how to conceal all evil things. Do this, and those who know you will admire you and think you clever. And your husband will be pleased."While this poem may seem to be at odds with the raunchy night girls ofPhuket or Pattaya, the romanticism and advice is at the heart of your Thai lady's being.
It previews what's in store for you if you pursue a lasting, loving relationship with a Thai lady of good character.
Our company, Meet Me Now Asia, will put you in touch with countless single and genuine Thai women who are looking for marriage and for a man who will join them in Thailand.  
We offer the option to meet pre-screened serious women who are looking for a real relationship, not to take your money. You can try our customized dating events where you can meet lovely, trustworthy Thai single.