Meet Adorable Thai Lady "Au" from Sakon Nakhon
You can call me Au. I stand 155 cm and weighs 58 kg. I'm from Sakon Nakhon which is the city in the North East of Thailand but now I live and work in Taiwan. I have 3 siblings and I'm the eldest one. I have been married once, divorced with 2 kids. I'm kindhearted, cheerful, friendly, optimistic, outgoing, honest and sincere. I'm a talkative person. I like cooking, singing, traveling, exercise and cycling. I love the nature and mountain. I finished junior high school. Now I work as an employee at some plastic factory in Taiwan. I worked here for around 5 years.  It's a hard work sometimes but I love my job and my coworkers are good. In the future, I would like to have a business on my own. It might be farm or resort business.  If I have time I want to learn English to improve myself as well.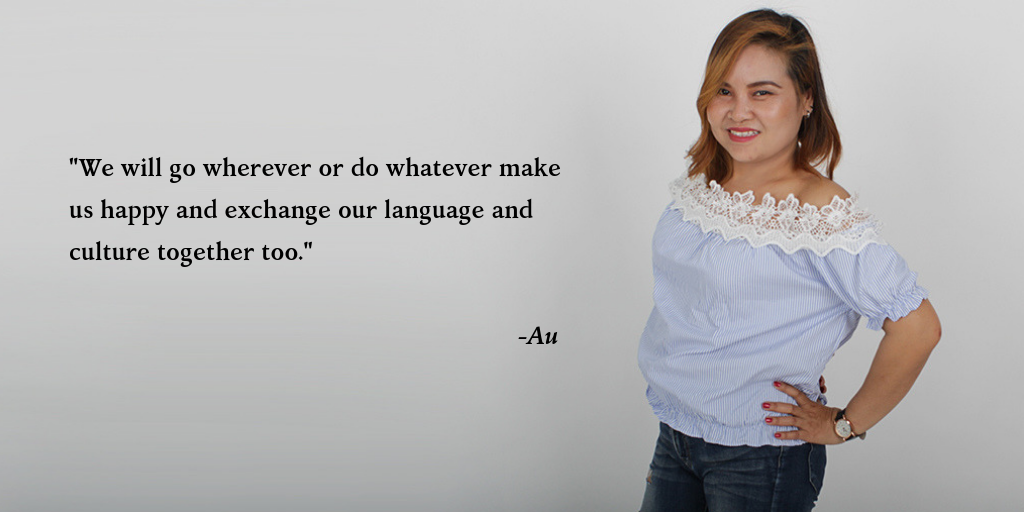 My Idea of A Perfect Weekend
On weekend, I would like to spend my time with family and someone I love. I like to go travel together with them. If I have a lover we will go travel together in nature like the beach and mountain. If there is a nice weather we will go cycling together. We might go to shopping at the market to buy something to prepare for cooking, go to the temple to make merit together. We will go wherever or do whatever make us happy. We will exchange language and culture together too.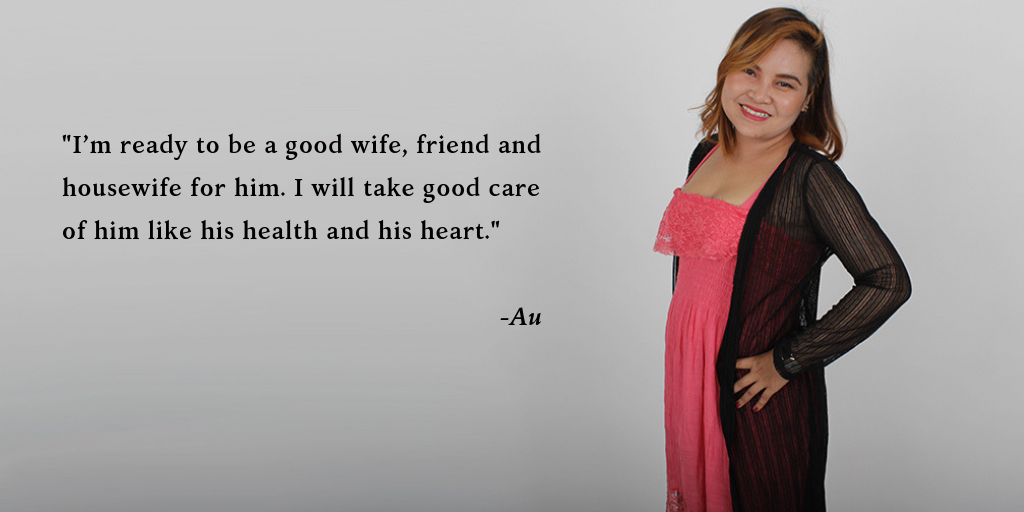 Ideal Man
I'm looking for a nice guy who is honest, sincere, kindhearted, calm, open minded and gentleman, understanding and will love me with all of his heart. I like a guy who is healthy and slim. I don't mind if he occasionally drinks or smokes. It's fine if he has any children already but no more than two. I'm ready to be a good wife, friend and housewife for him. I will take a good care of him like his health and his heart. We will be by each other's side forever whether we are happy or sad. I will love him with all of my heart. I'm ready to learn each other especially his language and culture. We will forgive each other when some of us do something wrong.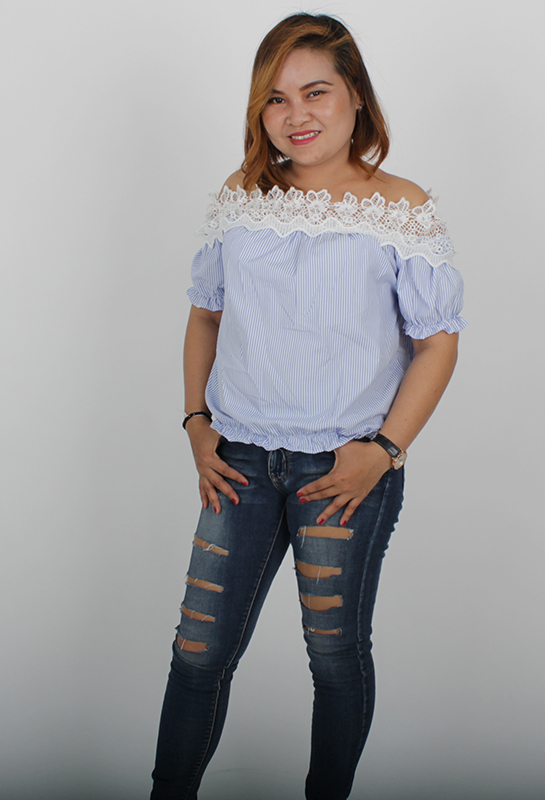 Our company, Meet Me Now Asia, will put you in touch with countless single and genuine Thai women who are looking for marriage and for a man who will join them in Thailand.  
We offer the option to meet pre-screened serious women who are looking for a real relationship, not to take your money. You can try our customized dating events where you can meet lovely, trustworthy Thai single.