Here's the New York Times interviewing couples about their open relationships with each other.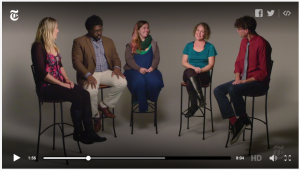 I'm sure it works for some people.
What I don't understand is, who can possibly find the time to manage another relationship outside of marriage?
I mean, building ONE relationship is intense. It takes hard work and commitment. How do you manage 3 or 5? Lol.
I suspect you can miss the fulfillment of having a deep connection with some One, if it's a bunch of lovers you're trying to have a relationship with.
What do you say?
I find most of our ladies here at Thai Lady Date Finder are a whole lot more traditional than these couples.
They're looking for men they can commit too.
If you think Thai women are a bit old fashion, you'd probably be right.
We still value those traditional values of family, marriage and security for the next generation.
Now, what do you need find real happiness in life?
If you're looking for a genuine partner who you can commit to, we can absolutely help you with that.
You can try our dating events where you can meet lovely, trustworthy Thai singles.
Interested?
Drop me a message or call us
And let's chat.
See you soon.
Nathamon