Meet Cute Thai Lady "Toon" From Sakon Nakhon
You can call me Toon. I'm 157 cm and 43 kg. I was born in Sakon Nakhon but I live and work in Bangkok now. I'm from a warmhearted family. My parents do a rice farming. I have 6 siblings. I'm the fifth one. I'm divorced with one lovely son. He was born in 2014 and lives with me. I'm optimistic, simple, easygoing, cheerful, sincere, honest, very active, family oriented, understanding and easy to smile. I graduated with Master degree.  I'm a government employee. Now I work as an education technical officer (Senior Professional Level). I love my job and proud of myself to work here because it's a good job and I can work for children and my country.

Hobbies
I like listening to music, cooking, reading a book, exercising and watching movies. I like all kinds of music especially pop and EDM. I'm good at cooking and I like to make Thai food. I like action, Sci-Fi and detective series such as CSI and NCIS. I like to read a book about health and knowledge. I can speak some English but I want to improve my English and study more. On weekend, I like to spend my time with my family. When I stay at home, I like listening to music, exercising, watching movies and cooking. If I have a lover, it would nice to spend time together in a coffee shop for a talk and exchange culture and language together.

Ideal Man
I'm looking for a nice guy who is understanding, gentleman, responsible, healthy and has stable job. I like a guy who is tall and slim. Someone who has healthy lifestyle. I don't mind if he has children. It's okay if he drinks or smokes. I'm willing to relocate if I found the right one. I will be a good wife to him. I'm good at cooking and look after the house well. I will always cheer him up and be on his side forever even we are happy or sad. I will love his family as my family. I'm ready to adjust myself to him. I'm ready to learn his culture and language. We will fulfill each other to be a happy family. We will help each other solve the problem when we got in trouble. We will forgive each other when some of us feel down.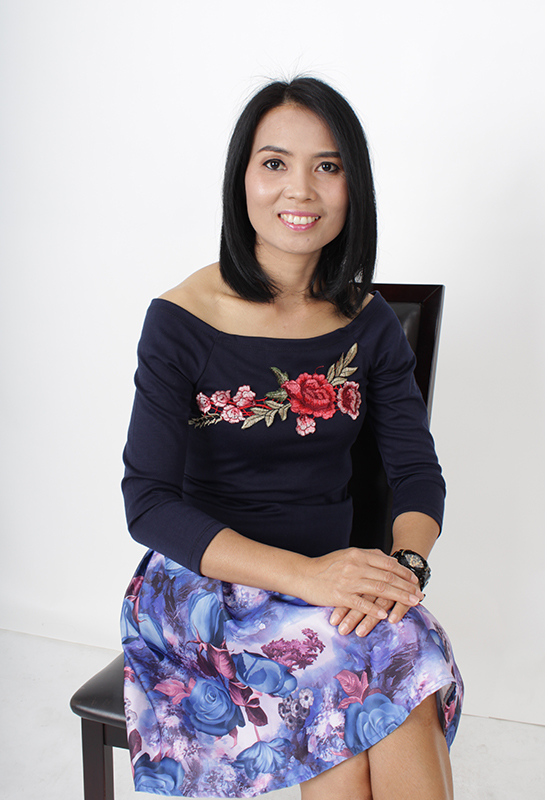 Our company, Meet Me Now Bangkok, will put you in touch with countless single and genuine Thai women who are looking for marriage and for a man who will join them in Thailand.  
We offer the option to meet pre-screened serious women who are looking for a real relationship, not to take your money. You can try our customized dating events where you can meet lovely, trustworthy Thai singles.