Meet An Adorable Thai Lady "Kai" From Lopburi
You can call me Kai. I'm 153 cm and 49 kg. I'm from Lopburi which is the city in the central of Thailand. I'm from a warm-hearted family. My father passed away already and my mother is still alive. I have 6 siblings. I'm the fifth one. I'm divorced with one kid..He was born in 2006. He lives with me now. I have been divorced for over 5 years now. I'm cheerful, talkative, sincere, honest, caring, family oriented and easy to smile. I graduated with a vocational college. Now I'm a business owner. I have a small business selling clothes for over 10 years now. In the future, I would like to open my own restaurant.

Hobbies
I like listening to music, traveling and watching movies. I like country, classic and Western song. I like action movies. I can speak some English. On weekend,  I like to spend my time with family. I like to go to the cinema or go traveling in the natural places like the beach and waterfall. Sometimes I like to spend my time at home as well. I like cooking and go exercise. I like to take my son to go swimming. If I have a lover, I would like to spend my time with him as well. If he comes to Thailand, we will go to travel together. We will go to the beach, waterfall and temples.

Ideal Man
I'm looking for a nice guy who is kind, warmhearted, loving, caring and family oriented. Someone who is older than me and mature. Someone who will love me and my kid. I don't mind if he has children. It's okay if he occasionally drinks but not smokes. I'm willing to relocate if I found the right one. I'm ready to be a good wife for him. I'm good at cooking so I would love to cook for him and look after our house. We will fulfill each other to be a happy family. I will love his family as he loves my family.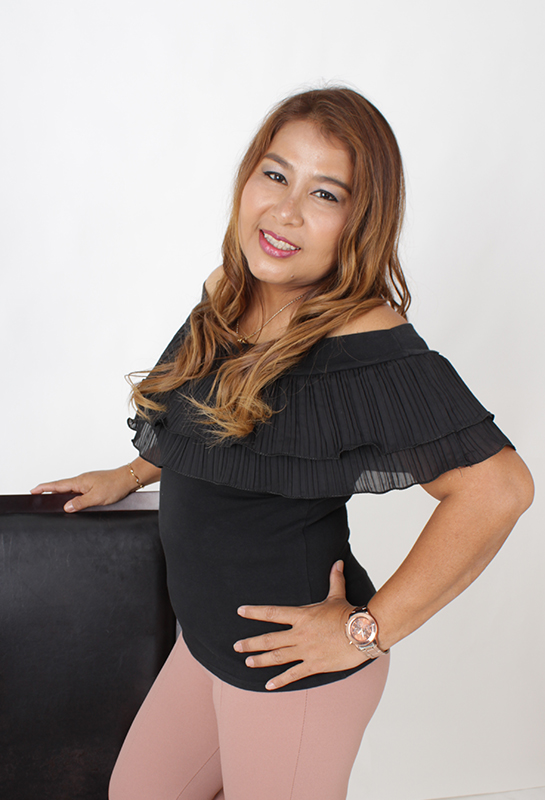 Our company, Meet Me Now Bangkok, will put you in touch with countless single and genuine Thai women who are looking for marriage and for a man who will join them in Thailand.  
We offer the option to meet pre-screened serious women who are looking for a real relationship, not to take your money. You can try our customized dating events where you can meet lovely, trustworthy Thai singles.