Meet Charming Thai Lady "Au" from Chachoengsao
Hello! You can call me Au. I was born in Chachoengsao. I stand 152 cm and weighs 46 kg. I have 5 siblings and I'm  the youngest one, divorced and have 3 kids. They live with their dad now under the law but I still can visit my children. I have a good heart, kindhearted, cheerful, optimistic, patient, hard working, nice smile and beautiful eyes. I might talk less at first but I'm talkative only to the people that I'm already close to. I have a healthy lifestyle. I have my own YouTube channel because I like to make a video about Dharma. I don't smoke but I drink socially. I graduated from a Masters Degree in Accounting. I used to be an Accountant in some company for about 17 years. But now I'm an independent accountant for SMEs and I have my own online business (fashion and cosmetics). I'm also a YouTuber. I make a video teaching about accounting and dharma. In the future, I would like to continue study Ph.D. and would like to be a teacher teaching in the university.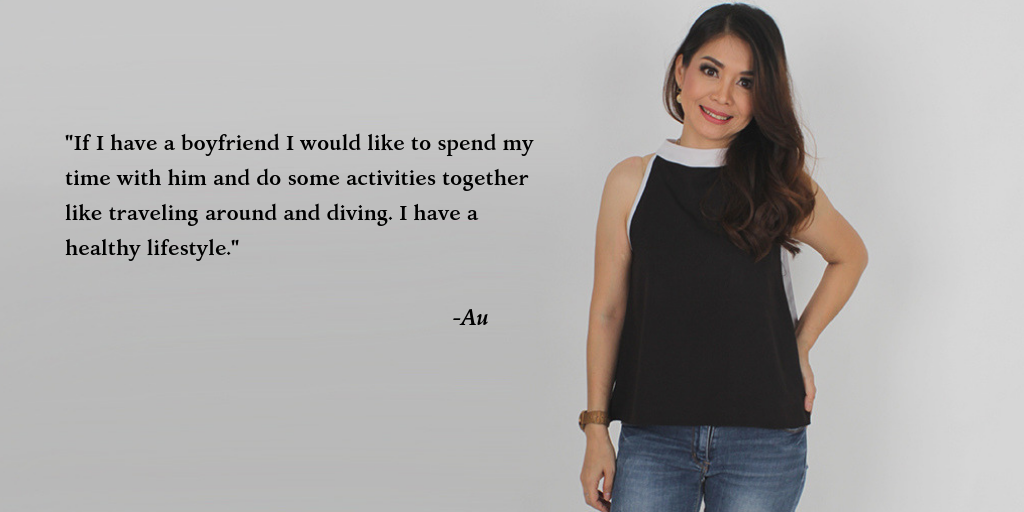 Hobbies/Idea of A Perfect Weekend
I like exercising, cooking, watch all kinds of movies especially romance and comedy. I also like to listen to the piano and acoustic guitar, go to the temple to make a merit and practice dharma because it makes me happy and traveling. I have been to UK, Germany, Hong Kong and other countries in Asia. I have never tried diving before but I would like to. If I have a boyfriend I would like to spend my time with him and do some activities together like traveling around and diving. We might go to the coffee shop or bookstore and talking to exchange our opinions including learning each other.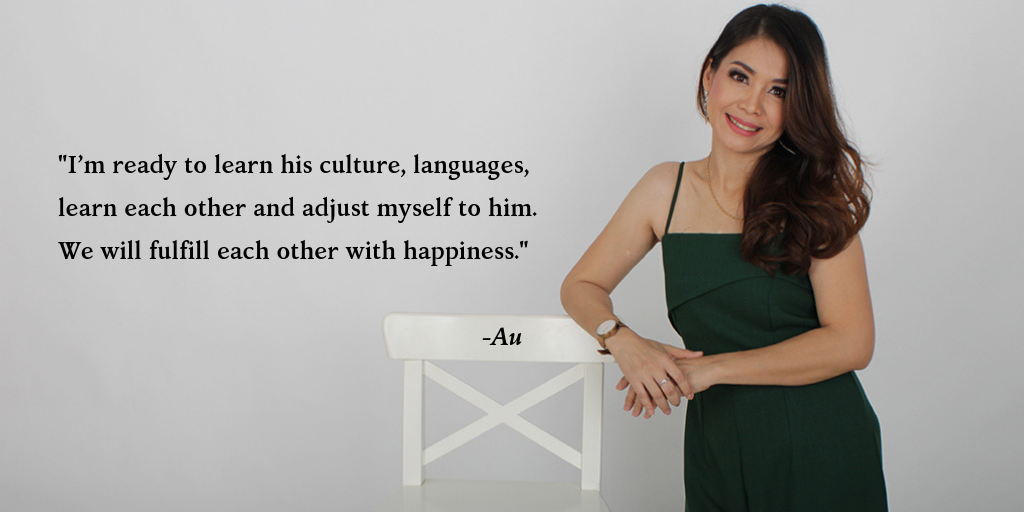 Ideal Man
I'm looking for a long term relationship. I like a guy who is sincere, honest, warm-hearted and easy to smile. I will be a good wife for him. I'm good at cooking. I can cook for him. I will always be by his side and cheer him up. I will love his family as my family. I'm ready to learn his culture and languages, learn each other and adjust myself to him. We will fulfill each other with happiness.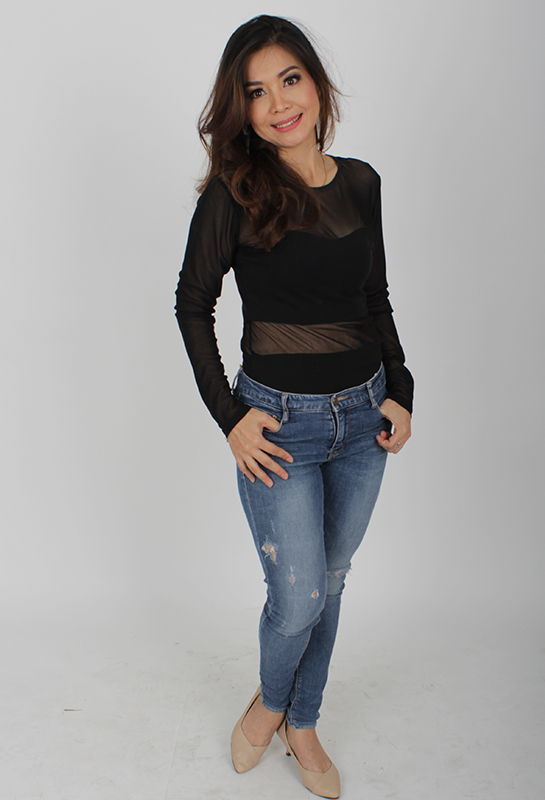 Our company, Meet Me Now Bangkok, will put you in touch with countless single and genuine Thai women who are looking for marriage and for a man who will join them in Thailand.  
We offer the option to meet pre-screened serious women who are looking for a real relationship, not to take your money. You can try our customized dating events where you can meet lovely, trustworthy Thai single.