Meet An Active Thai Lady "Nicky" from Nonthaburi 
My name is Nicky, single and no kid. I stand 152 cm tall and weighs 47 kg. I'm half Thai/half Chinese, originally from Kanchanaburi but we moved in Nonthaburi a long time a go because our business is here. It usually takes an hour drive from Bangkok. I'm the kind of lady who is responsible, kind, loving, helpful, stable and fun to be with. I keep myself healthy and fit for my age. I constantly exercise. I like to learn new things, I must say that I'm a fast learner too. I have Masters Degree in Marketing. I run our own family business for chemical products. I can say that my life is tough but I'm happy doing my job. I have devoted a lot my of time in our business and forgot to have a love life but it's not too late to find one.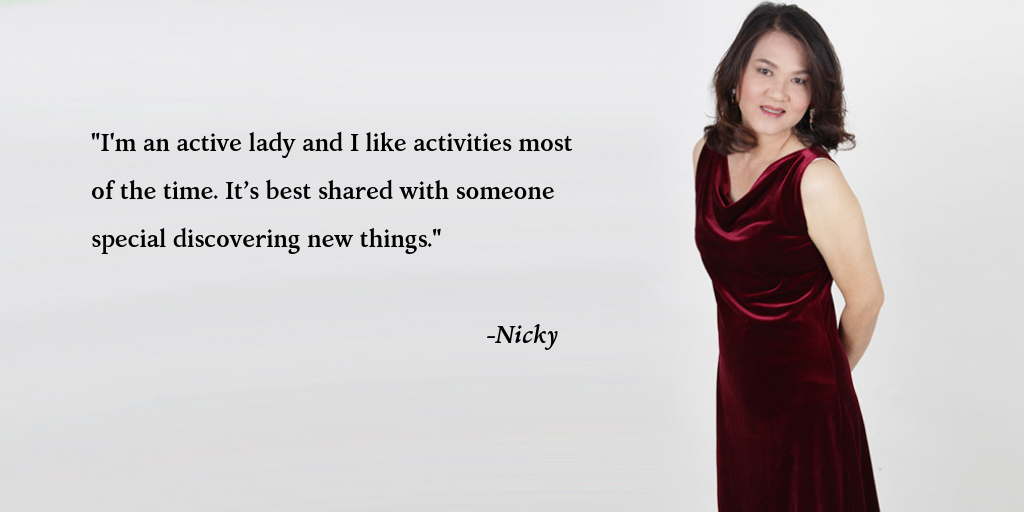 My Idea of A Perfect Weekend
On weekends since we are close to Bangkok I go around the city and do some activities. I like to spend time with my future lover enjoying a walk in the park, cooking at home, watch movies and share laughter. I'm an active lady and I like activities most of the time. It's best shared with someone special discovering new things.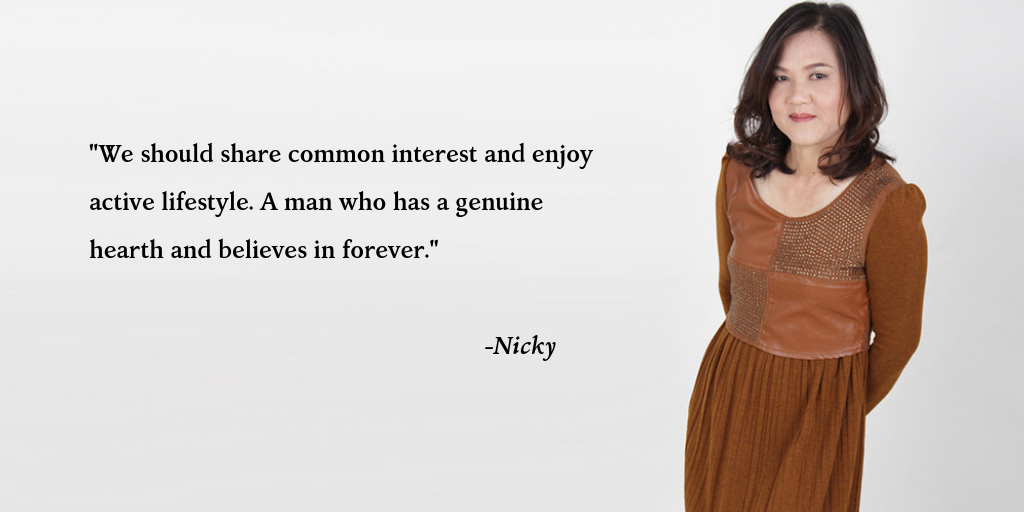 Ideal Man
I'm looking to find someone who is looking for a life partner. I'm stable with my life and wanted to share this with the right man. He should be same age of up to 68 yrs old. A man who is loving, responsible, stable, funny and healthy. We should share common interest and enjoy active lifestyle. I can speak good English, write and read. A man who has a genuine hearth and believes in forever. I can relocate and live abroad too. I will accept and love his own children. I don't mind his skin color, what is important is his heart. I don't like a guy who smokes. This is the right to get to know each other and see how it goes. Ask me if you want to know more about me.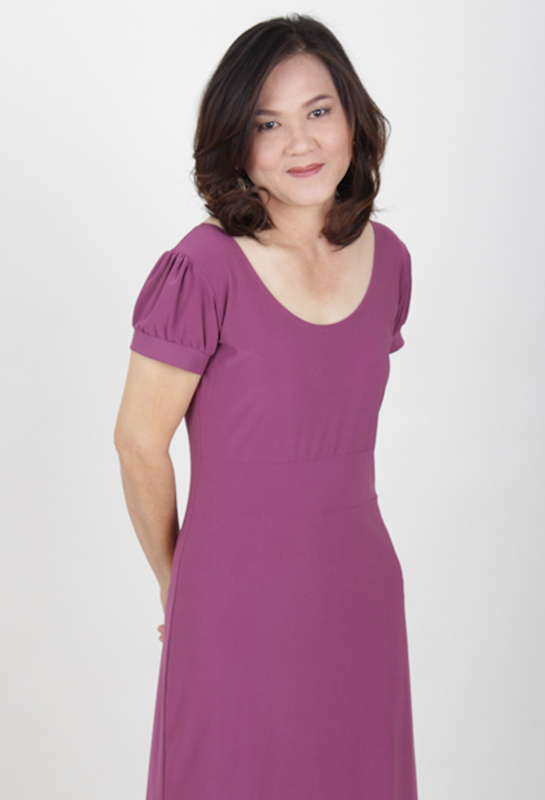 Our company, Meet Me Now Bangkok, will put you in touch with countless single and genuine Thai women who are looking for marriage and for a man who will join them in Thailand.  
We offer the option to meet pre-screened serious women who are looking for a real relationship, not to take your money. You can try our customized dating events where you can meet lovely, trustworthy Thai single